****OCTOBER 6th FINALS****​ ​
**We are excited to have  Miss Rodeo USA Summer Weldon, Miss Teen Rodeo Tn Josie McGrew, Jr Miss Rodeo Tn Ruby Suggs, and  the Tn High School Rodeo Queen Mattie Pinkerton to help with the finals this year. **

During the Steer Stopping( approx)   we will start to hand out the Qualifier awards. We will go youngest to oldest.  PARENTS PLEASE KEEP THEM WITH YOU UNTIL PICTURES ( at least the bags and vest. We will need them for pics.)  
After the Rodeo we will do the group pictures, queens contest, and then awards. ( this should give us ample time to get all the points figured up and double checked) 
If you are in the top ten and want to recieve your awards but can make the finals please make sure you print out the entry form and mail that and your entry money to Robin Jackson ( STAR Sec. ) 

P.O. Box 457 
Chapel Hill, TN 37034
If you are not there to pick up awards please make arrangements on how to get them. We will not be shipping them. 

We will be supplying pizza and drinks for everyone after the rodeo. 
FACILITY ACCOMODATIONS
Clearview Farms is a full Equestrian Event facility with stalls available for rent, hookups available, as well as cabins to rent for your family.

No overnight tie-outs permitted without temporary fencing around horses.
Friday/Saturday stalls - $25 (includes shavings) 

Saturday Only stalls - $20 (includes shavings) 

Trailer/RV Hookups -$20 (First come, first serve)

Stall and hookup reservations are now available on the on-line entry form.  If a contestant needs more than 3 stalls please contact Ross Pratt.
The arena is a 150x300 covered indoor arena. There are 3 Big Ass Fans to help keep it cool in the summer. 

There will also be a concession stand available. 

Clearview is  4 miles from the town of Shelbyville if you need hotel stay. 

Please click on the image below to visit their website.

​ 

​

CLEARVIEW FARMS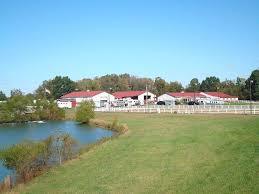 Located in SHELBYVILLE , TN
2291 US 231

Shelbyville, TN 37160

We are happy to announce that Clearview Farms in Shelbyville, Tn will be the new home for the STAR Rodeos for the 2018 season. 
PLEASE READ ALL THE BELOW CHANGES

The first rodeo at Clearview Farms will be June 16, 2018 at 9:00 a.m.

We have a new schedule due to the move, please check the new dates under the SCHEDULE menu. Also there will not be a make up rodeo for the MAY 18 rodeo that was cancelled.

All General Rules in the Rule Book will still apply except rule number 3; Contestant will be required to compete in at least two (2) of the series not including the finals as a member per event, and enter and attend the finals to be eligible for the year end awards. 

NOTE: The change is instead of three (3) rodeos required it is now two (2). 

RAFFLE ticket sales: we would like to be due at the July Rodeo but if that is a problem please have them at the August Rodeo. At the August rodeo raffle tickets and ad sales will be due. 

If you have any questions or concerns please feel free to reach out to Ross Pratt or any of the STAR directors.